Relx Classic pods

each packhas

,

3 pods inside.

ensure
RELX FLAVOR PODSVape Pod,please select the taste from the drop-down menu.
TheRelx Classic podsThe RELX Classic Pods are proprietary pod for the RELX Classic pod System comes with 2ml of salt e-liquid. Each RELX pod securely attaches to the device through a magnetic connection (each flavour description can be viewed in the specifications tab.) When connected to the RELX, a pressure-sensitive system takes control with a sensitivity of 0.001atm. The drip tip has a duck bill shape for comfortability. Internally, the RELX pod utilizes an innovative honeycomb style ceramic heating element. Each Honeycomb diameter is sized 0.01mm in size. As added protection, dual silicone rings are present to prevent juice leakage. Each pod has approximately 650 puffs.
Product specification:
According to coolness:
Cool: Mint, Mung bean Ice, Iced watermelon, Iced Slush, Cool Sasa, Ice grapes, Mellow Melody, Garden's Heart, Iced Lemon Black Tea, Iced Green Tea ;
Slightly cool: Blueberry, Mango, frozen lemon tea, fragrant green tea, peach oolong, Grapefruit, Fruit, banana smoothie, Cucumber, Taro, Cola Ice, Lychee Ice, Red Bull, Exotic Passion, Ruby Burst, Orange Soda, Yakult, Melon Champagne ;
Not cool: Soft tobacco, Classic tobacco, Chinese flue-cured tobacco.
The cool has mint, the NOT-cool is mint-free, but the slightly cool has a small amount of mint.
About the overseas version:
Cantaloupe and passion fruit are unique to the overseas version. Relx overseas official website:relxnow.com These 2 flavors are also being sold, and our store is directly wholesale from the official website to ensure that the genuine goods are genuine. Due to the secondary transfer, the cost has increased.
WhatsApp: +852 70747874 <===Click here WhatsApp us
Legal Disclaimer: All Rights Reserved. All product names, logos, and brands are property of their respective owners. All company, product and service names used in this website are for identification purposes only. Use of them does not imply any affiliation with or endorsement by them. Relx is a trademark of Shenzhen Relx Technology Co., Ltd.. This Website and Page does not represent Shenzhen Relx Technology Co., Ltd. The trademarks and product brands on this website belong to their original copyright holders.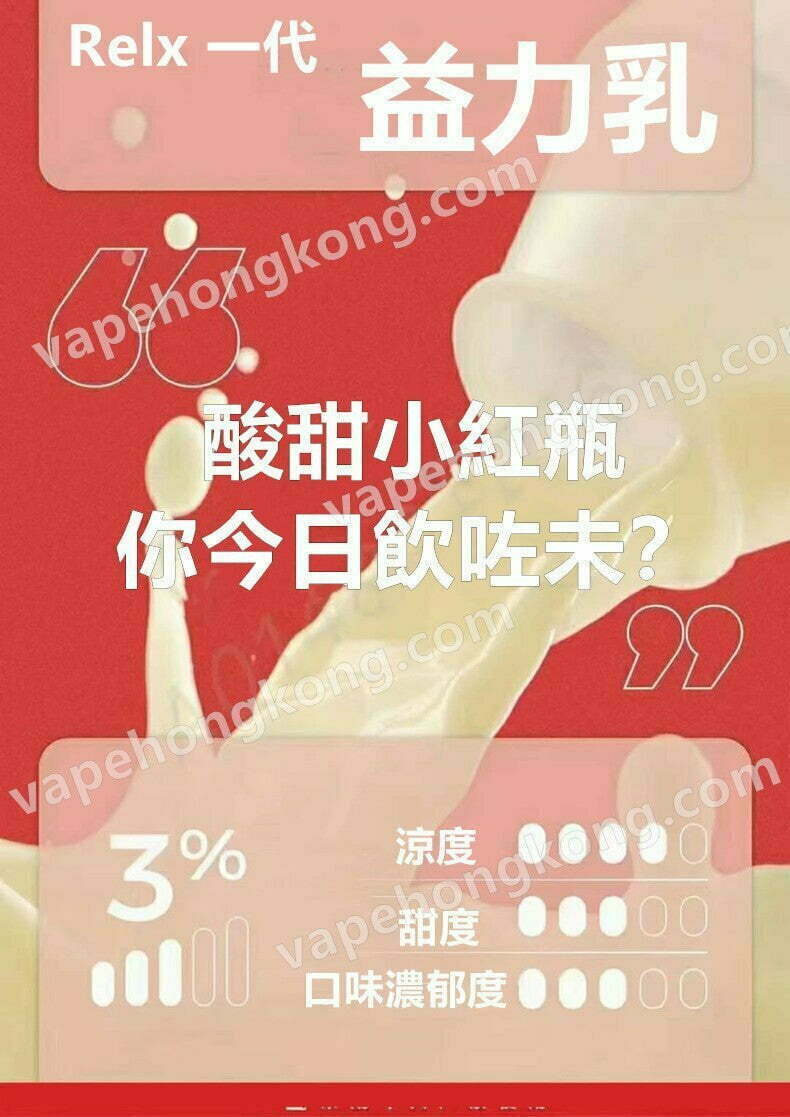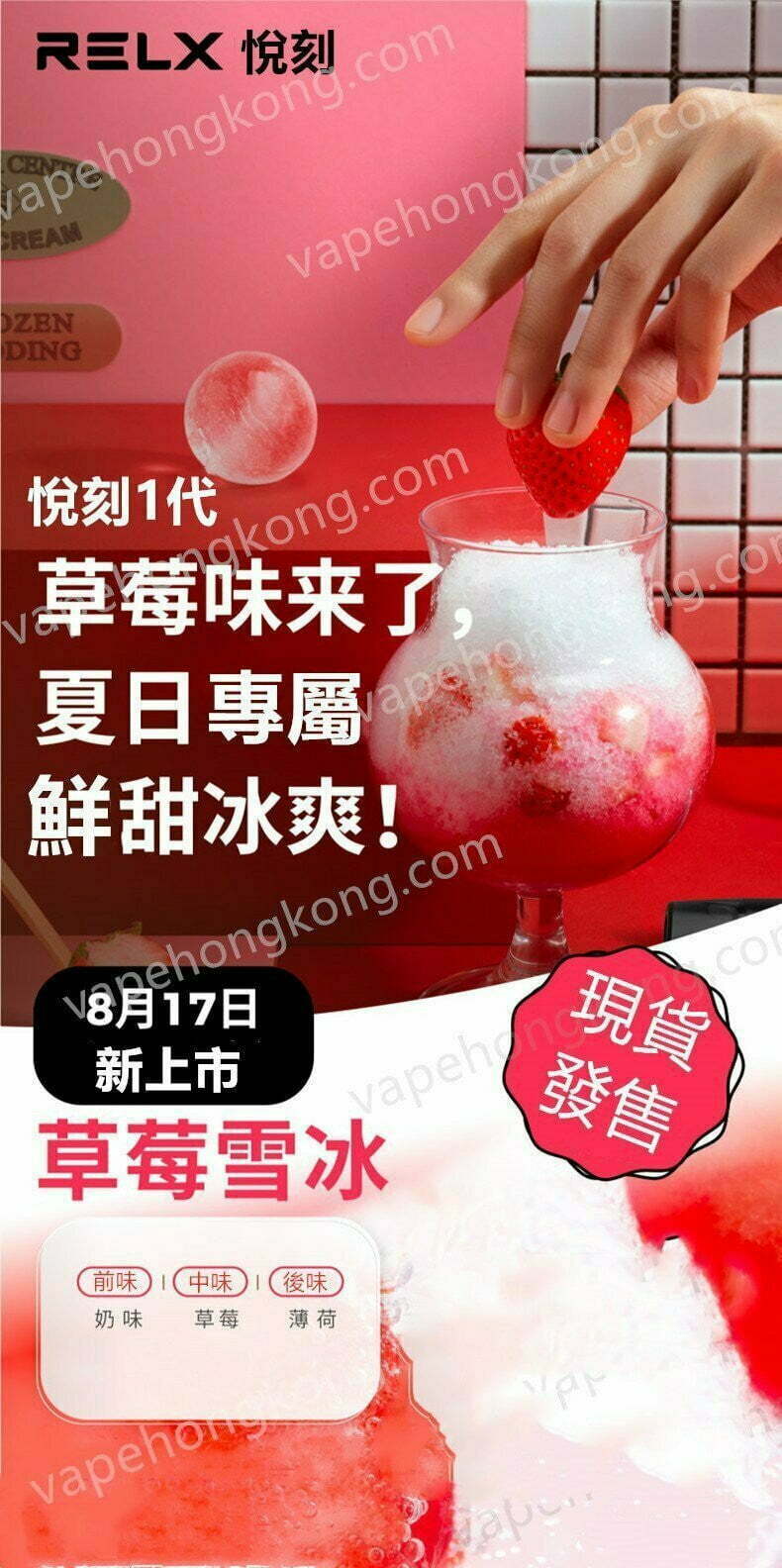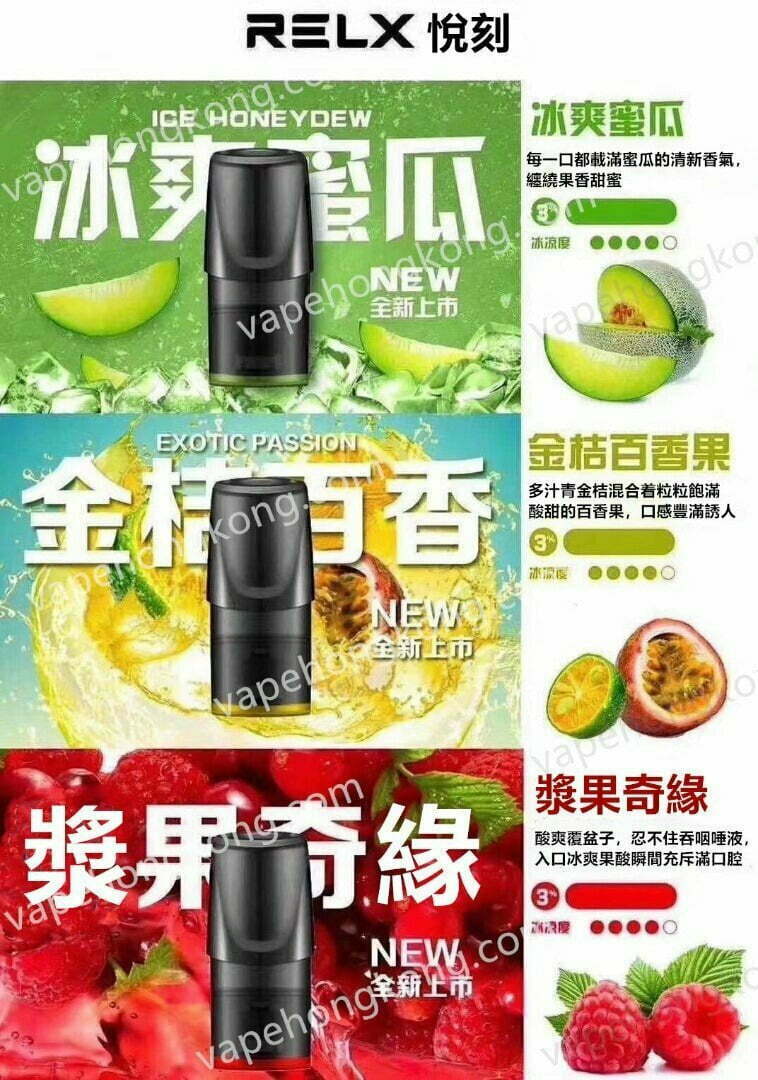 <img src="https://vapehongkong.com/wp-content/uploads/2022/06/24.jpg?v=1583604993″ alt=""relx" pod intro 省錢耐用 1顆煙彈≈3包煙 計算方式:正常香煙1 包可以抽200,1個煙彈經實驗室測威可抽吸500 600
<img src="https://vapehongkong.com/wp-content/uploads/2022/06/26.jpg?v=1583605028″ alt=""relx" pod intro (檢測與驗證) 層層把關,多重檢測與認證